IOP
The Institute of Physics is the professional body and learned society for physics in the UK and Ireland, inspiring people to develop their knowledge, understanding and enjoyment of physics.

---

SSERC
SSERC offers a broad portfolio of services, principally in support of the STEM (Science, Technology, Engineering and Mathematics) areas of the curriculum, which are not available from any other source and which can be broken down into three main stands of activity:- Provision of Professional Learning (PL) for early years practitioners, primary and secondary teachers and school and college technicians and childminders The Advisory Service Wider STEM engagement activities including the Young STEM Leader Programme, management of the STEM Ambassadors in Scotland Hub, ENTHUSE Partnerships, the Scottish STEM Placements Programme and Education/Industry Partnerships.
---
Instruments Direct Services Limited
IDS specialise in Measurement, we are the UK Distributors for the Vernier Datalogging equipment. From the Labquest datalogger to the New Wireless Go Direct Sensors, including the Go Direct Motion Sensor.
---
Djb microtech ltd
Djb microtech continue to produce innovative solutions for today's curriculum. Over the 32 years since the company was formed we have produced cost effective and easy to use teaching materials that have supported learning. We have several new products on display and we would welcome the opportunity to show them to you and to let you try them out yourself.
---
Visions in Education
Visions in Education provide STEM school trips PHYSICS in mind JOHNSON SPACE CENTER HOUSTON / FLORIDA / EUROSPACE CENTRE BELGIUM from £600 Teachers Free! Happy to let you speak to Scottish Schools who have been on these trips.
WE ALSO HAVE SKI /DRAMA /SPORTS/ DIVE / WATERSPORTS
---
Bright Red Publishing
https://www.brightredpublishing.co.uk/
Bright Red Publishing is Scotland's leading independent educational publisher and home to award-winning Study Guides, Revision Cards and Course Books for Scottish Qualifications Authority exams. Our books are bright, engaging and accessible and help support Scotland's students and teachers at BGE, National 4, National 5, Higher and Advanced Higher level.
---
Anderson Scientific
Anderson Scientific is the main distributor in Scotland of SLS products. We are contracted by Scotland-Excel to supply and deliver Science Equipment & Chemicals to schools in all 32 Local Authorities. Please visit us on our stand and view some of our new and innovative products.
---
Timstar
Timstar is a brand within the WF Education Group, that have been serving the education sectors for over 100 years. We continue to take the lead within our Industry by supporting customers with quality resources and innovative learning spaces. We are part of the Scotland Excel Framework.
---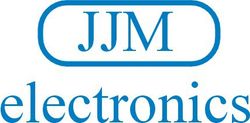 JJM Electronics
---
University of Edinburgh, School of Physics and Astronomy
The School of Physics and Astronomy at the University of Edinburgh currently offers physics activities to primary and secondary schools; we would like to strengthen our support of Physics teachers. Come and talk to us to discuss how we could work with you, and for you!
---
Photonics Scotland
https://photonicsscotland.com/
Photonics Scotland is a community for all photonics and photonics-enabled organisations in Scotland. We are the focal point for the sector and a trusted partner to our members allowing us to represent their views to a number of key stakeholders. We also facilitate a cohesive sector, providing a range of events, working groups and networking opportunities that help to drive collaboration between industrial and academic partners. Ultimately, our goals are simple: to raise the profile of the sector, help grow this thriving cluster, and drive photonics innovation in Scotland.
---